The Legacy Museum: From Enslavement to Mass Incarceration
In 2018, EJI will open a new African American history museum in Montgomery, Alabama, that explores the legacy of slavery, racial terrorism, segregation, and contemporary issues of mass incarceration, excessive punishment, and police violence. The Legacy Museum: From Enslavement to Mass Incarceration is expected to open in April.
In 2013, EJI released a report on Slavery in America. Our research included a focused examination of the Montgomery slave trade that revealed that Montgomery was a prominent slave trading community where tens of thousands of enslaved people were trafficked, imprisoned, auctioned, and abused. We began to erect markers in downtown Montgomery to challenge the silence about America's history of enslavement.
We acknowledged that there are too few places in the United States that honestly address the history of slavery and even fewer that address the legacy of slavery in modern times, and so we began preparations for The Legacy Museum.
The Story: From Enslavement to Mass Incarceration
This museum is designed to change the way we think about race in America. The United States has done very little to acknowledge the legacy of genocide of Native Americans, enslavement of black people, lynching, and racial segregation. As a result, racial disparities continue to burden people of color; the criminal justice system is infected with racial bias; and a presumption of dangerousness and guilt has led to mass incarceration, excessive punishment, and police violence against young people of color.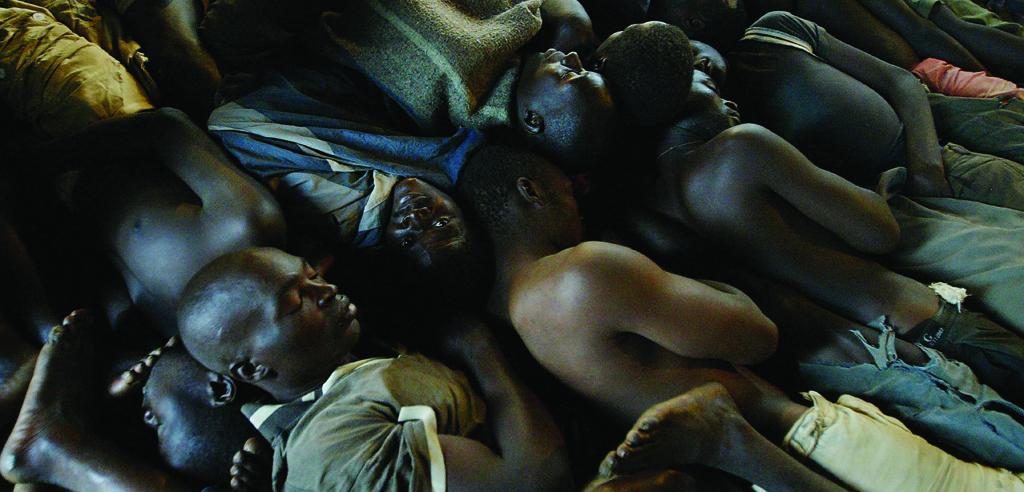 To justify the brutal, dehumanizing institution of slavery in America, its advocates created a myth of racial difference. Stereotypes and false characterizations of black people were perpetrated to legitimate enslavement. Under this narrative, black people's lifelong and nearly inescapable enslavement was defended as "most necessary to the well-being of the negro" – an act of kindness through which white supremacy was reinforced. The formal abolition of slavery did nothing to overcome the harmful ideas created to defend it, and so slavery did not end: it evolved.
In the decades that followed, these beliefs in racial hierarchy took new expression in convict leasing, lynching, and other forms of racial terrorism that forced the exodus of millions of black Americans to the North and West, where the narrative of racial difference manifested in urban ghettos and generational poverty.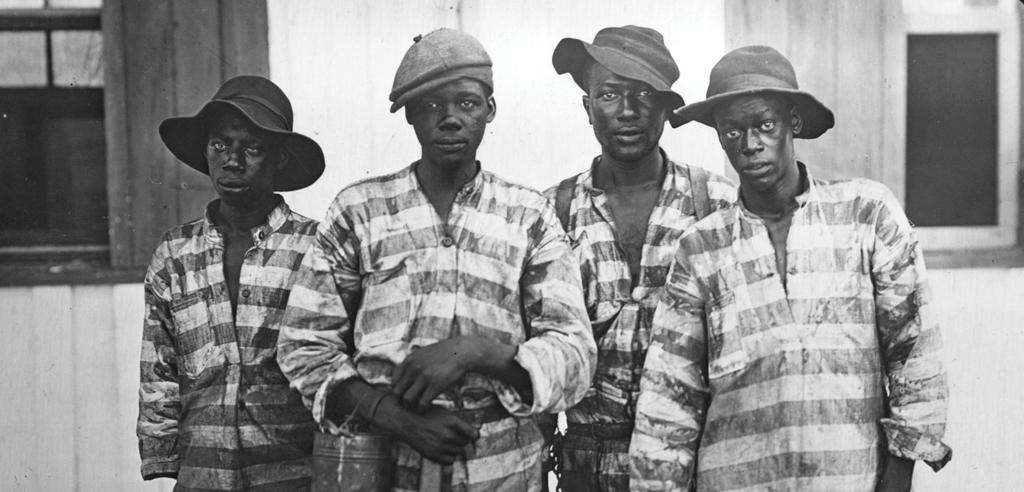 Racial subordination was codified and enforced by violence in the era of Jim Crow and segregation, as the nation and its leaders allowed black people to be burdened, beaten, and marginalized throughout the 20th century.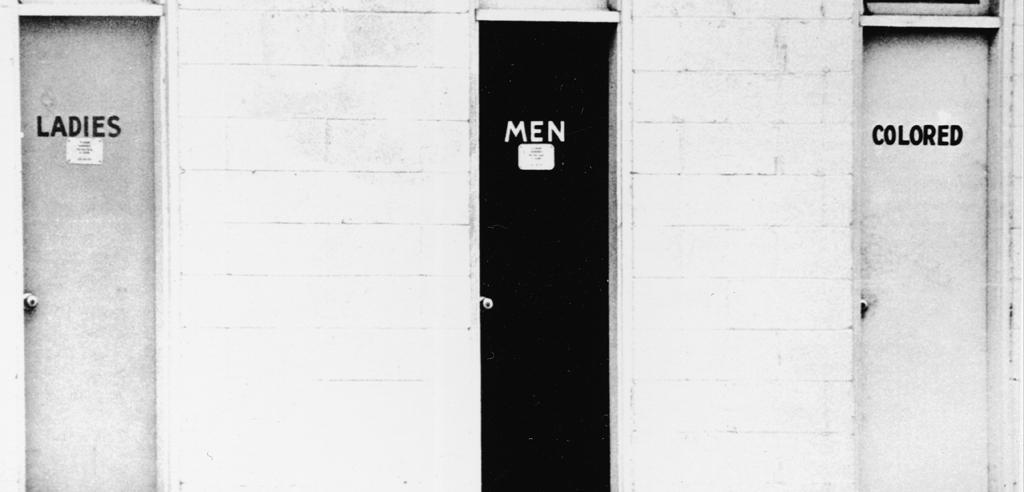 Progress towards civil rights for African Americans was made in the 1960s, but the myth of racial inferiority was not eradicated. Black Americans were vulnerable to a new era of racial bias and abuse of power wielded by our contemporary criminal justice system. Mass incarceration has had devastating consequences for people of color: at the dawn of the 21st century, one in three black boys was projected to go to jail or prison in his lifetime.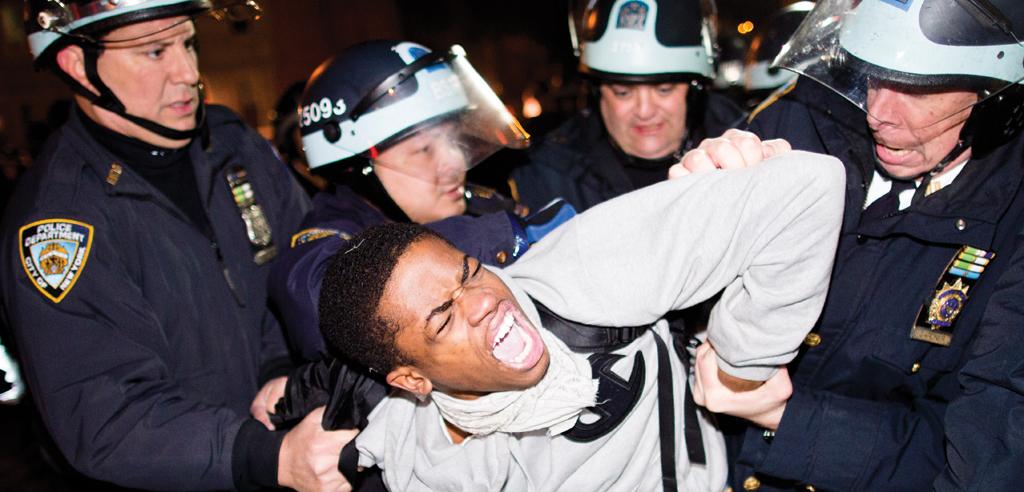 The Experience
The museum is housed on the site of a former slave warehouse in Montgomery, Alabama, located midway between the former slave market and the main river dock and train station where tens of thousands of enslaved people were trafficked during the height of the domestic slave trade.
By 1860, Montgomery was the capital of the domestic slave trade in Alabama, one of the two largest slave-owning states in America. Montgomery's proximity to the fertile Black Belt region, where slaveowners amassed large slave populations to work the rich soil, elevated Montgomery's prominence in the slave trade. The museum's location at the site of an Alabama slave depot gives it a powerful sense of place that visitors will feel when they enter.
EJI has partnered with Local Projects, an award-winning design firm whose credits include the 9/11 Memorial Museum in New York City, to create unique experiences that employ the latest innovations in interactive media. "From Enslavement to Mass Incarceration represents a museum where visitors face the full truth about Enslavement, and understand its evolution from the past to today," said Local Projects principal and founder Jake Barton. Once inside, visitors will step into a recreation of a slave warehouse, where they will see, hear, and get close to what it was like to be imprisoned awaiting sale at the nearby auction block.
The museum will use virtual reality technology to immerse visitors in the sights and sounds of the domestic slave trade, racial terrorism, and the Jim Crow South. Compelling visuals and data-rich exhibits will give visitors the opportunity to investigate America's history of racial injustice and its legacy, drawing dynamic connections across generations of Americans impacted by the narrative of racial difference.
An unparalleled resource for researchers, the museum will house the nation's most comprehensive collection of data on lynching. As a physical site and an outreach program, From Enslavement to Mass Incarceration will be an engine for education about the legacy of racial inequality and for the truth and reconciliation that leads to real solutions to contemporary problems.
Art installations from contemporary African American artists including Sanford Biggers and Hank Willis Thomas will challenge and inspire visitors. Creative contributions from filmmakers, artists, performers, and musicians will also enhance the experience at the museum.
EJI is very excited about this new space and we hope you'll make plans to visit when it opens.